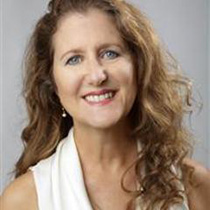 Laurie Flanagan Morgan, (R)
RB-16387, Licensed as a Realtor Associate 1983, licensed as a Realtor (Broker) 1993
Laurie first came to Hawaii in 1977 from Tiburon, California. She studied Japanese language at Hawaii Loa College, and in 1980 spent a year teaching English in Osaka, Japan.
She started in the Real Estate industry as a loan officer for Pacific Coast Mortgage and moved to Maui to open an office in Lahaina. In 1983 she began her career in Real Estates sales with Dolman Associates in Kailua. In 1993 she earned her Brokers license and has actively been selling Real estate since.
She currently resides with her husband Neil and two children in Kaneohe, located near Kaneohe Yacht Club where they spend any free time playing on the Bay. Laurie has volunteered in the Girl Scout Organization; being a troop leader, and has also worked as a lead Catechist at St. Anthony's in Kailua.
Laurie loves her career in Real Estate, concentrating primarily on the Windward side of Oahu. She has seen many changes over the 30 plus years in the business. She attributes her success to not only hard work, but also the mutual respect for her clients and associates in the business.
Testimonials:
#1)Laurie Morgan, Homequest Realtor is a person of paramount premium performance!
We wanted to sell our Kailua house of 35 years and buy a condominium, also in Kailua, as we prefer this lovely town.
Laurie provided us with reference information, so that we could more easily define our asking price and terms of sale.
Within one week of our first brokers open and Sunday public open, we had two solid offers, above our asking price, both accepting our extended closing terms, as we needed the extra time to search for a suitable condominium.
Laurie doesn't rely on glitzy, marketing brochures….Laurie IS her superior marketing, including excellent communications, her use of premium photographer, surveyor, home inspector, and other contractors who are all valuable arrows in her quiver.
On the condominium end of this dual transaction, Laurie contacted owners in some buildings that we were focusing on.  Although we didn't find a suitable unit, Laurie was able to find us a unit in another building which had a great floor plan.
Since we had simultaneous closings on both our house and the condominium, Laurie adroitly managed both transactions flawlessly and closing was done on time for both properties.
Working with Laurie as a team was truly a wonderful adventure, and we highly recommend her to anyone who wants to either buy or sell real estate.
Kathleen & Steffen Nielsen, 4/09/2015
#2) Over the past 20 years, my husband and I have bought and sold seven houses on the East and West coasts as well as in Hawaii, where we've had the good fortune to work with Laurie Morgan. Laurie helped us buy and sell two houses on Oahu – one in Kailua and the other in Kaneohe. My husband and I agree that she is the most thorough and conscientious realtor we've ever known. She is attentive to detail and does everything she can to ensure deals close successfully – whether that's walking the property to explain exactly where easements and encroachments are, meeting tradespeople to ensure necessary repairs are made, or engaging the services of a professional photographer to make properties look their best online and in flyers. She works hard to understand her clients' needs, and is attentive, professional and extremely knowledgeable about Oahu's real estate market. We are happy to recommend Laurie without hesitation.
3/30/2015
#3)
January 20, 2019
Re: Laurie Flanagan Morgan
To Whom It May Concern:
Laurie just recently represented us in the sale of a condo in Honolulu. Since we live out of state, we began working with Laurie by telephone. Laurie was immediately impressive as a personable, intelligent, professional & efficient individual. She was approachable & welcoming, but never pushy or overly aggressive. She is honest beyond reproach. She asked all the right questions, so that she had a clear understanding of the property & the property situation. But to say that she just "represented" us or that it was just a sale is an extreme understatement. Instead, she first represented my father (the original owner/seller), then his estate when he passed away, & then me as the heir/new owner. And this sale was incredibly complex, as Laurie worked tirelessly with numerous parties over many, many months before the property could even be ready to be listed. She interacted patiently with all of us (sellers), other real estate agents/brokers, attorneys, representatives of the homeowner's association, building maintenance personnel, title companies, & court representatives just to ensure that the property could be listed & sold. Throughout that process, she frequently tied up loose ends before we even knew there was a problem. And once it was ready to be listed, she moved quickly to help us price it appropriately & market it well. As a result, we received multiple offers & ultimately a full price offer in a very short period of time on the market.
Laurie is a great communicator, and she always provided us with very useful information at every step of the listing and transaction. She gave us the time that we needed to review it, and she was readily available with additional help and answers to our questions.
Most importantly, Laurie is a Realtor that will make things happen! She is proactively attentive to all of the issues that inevitably arise between the time of listing & the close of escrow, & she is well prepared to handle them with ease. There were no surprises at all. Laurie's attention to detail was flawless! This helped to keep anxiety levels to a minimum & made the process smooth & pleasurable for all parties, which was especially important to us, since we were off island. We learned quickly that we could easily rely on Laurie for just about anything that needed to be done responsibly & correctly, and we knew that she was taking great care of our needs & interests. There was not a single thing that we would have done differently in retrospect.
We would strongly recommend Laurie for your real estate needs! You will be thrilled to have such a consummate professional & stellar performer on your team! We definitely know where to go when we are ready for our next purchase or sale.
Sincerely,
Michael N. Murphy, M.D.
---
Contact Details
---
Send a Message